Linda Embser, an independent Suzuki violin instructor, received her Bachelor of Music Degree in Music Education from the Hartt School of Music. She started her Suzuki training at the age of six, as a violin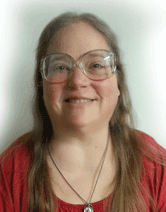 student, and then through a five-year apprenticeship under the tutelage of her mother, Barbara Embser, who studied the Suzuki Approach with Dr. Schinichi Suzuki personally. Barbara Embser was the Suzuki Department Chair of The Hartford Conservatory for eighteen years, until she passed away in 1985. Linda was the Suzuki Department Chair of The Hartford Conservatory from 1991 - 2012, at which time the music school disbanded.
Linda opened her own private studio in East Hartford, Ct in 2012. In addition, she has had her own private Suzuki program in New Preston, Ct since 1996. Linda welcomes children ages 3-18 into her Suzuki programs. Most students participate in weekly private violin lessons, as well as regularly scheduled group class and performance opportunities throughout the year, thus becoming part of a "musical community".
Linda has held the Assistant Concert-mistress position of The Manchester Symphony and the Principal Second Violin position of The Connecticut String Orchestra. As such, she performed extensively in Europe on concert tours. Her violin students have performed in many exciting concert venues, including Roxbury, Ct's Pickin' n' Fiddlin' Contest and New York City's Carnegie Hall.